What is LOG Footage? 
LOG stands for logarithm. It is a shooting profile that gives videographers more control over the dynamic and tonal ranges. This preserves more data in the shot, which allows you to have much more control in post production. While recording in LOG gives you greater control in post, your clips will come out looking very flat and gray. This washed out look happens because the LOG profile keeps the details in the shadow and highlights, but in doing so there is not much contrast or saturation. 

Cameras – not shooting in LOG – shoot in a linear profile which keeps the contrast and saturation, but does not give you as much control over the dynamic range in post. However, with a little more work, all of the colors and contrast can be brought back into the LOG footage while color grading! I know more work doesn't sound fun, but the tradeoff is it gives you a richer and more cinematic look. (If you have LUTs designed specifically for your camera's LOG footage, color grading could actually be quite fast and simple) EditSmart color grades your LOG footage so you pick up all the benefits of shooting in LOG without spending extra time in post.  
Examples of color grading LOG footage. 
More and more cameras are being built with the ability to shoot in LOG. You may already own a camera that does so. If you've never used the LOG setting before, we'd like to invite you to try it out! Here is a before and after shot taken from a video shot by a drone in LOG. The first clip is the original. The second clip is with a LUT applied. (We actually got this LUT from Ground Control. They have free LUTs for different kinds of LOG footage.) The final photo is with additional corrections made.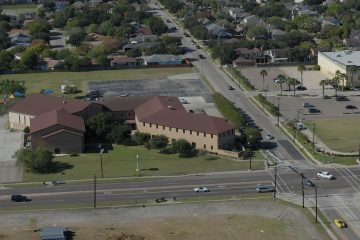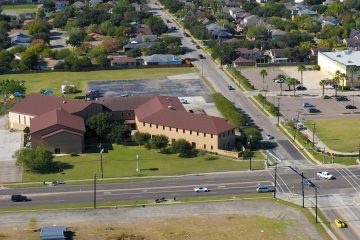 You can see how washed out the first clip is. This is what LOG footage looks like straight out of camera. This second clip has a LUT applied that is specifically for drone footage. While the LUT definitely helps, the clip is still dark and could still use more saturation and vibrance. After applying the LUT we brightened up the clip and added more color using Premiere Pro's Lumetri Color panel. As you can see, LOG footage gives you a lot of control over the final look of your video while still keeping most (if not all) of the details. 
What kinds of camera shoot in LOG?
If you want to try out LOG and see if it's right for you, first check to see if your camera already has settings for LOG. If it does, great! Go out and shoot! If not, here is a list of cameras that do offer LOG settings. These are not all of the cameras that offer LOG, but some. The cameras listed are not placed in any particular order and we aren't recommending one over another. 
S-LOG
Sony A7 II / A7III
Sony A6300 / A6500
F-LOG
Fujifilm X-H1
Fujifilm X-T2 / X-T3 – F LOG
N-LOG
Nikon Z6 / Z7 – N LOG
Nikon D850 / D800 / D750 / D5300
C-LOG
Canon EOS 5D Mark IV
Canon EOS C100
V-LOG
Panasonic Lumix S1 / S1H
Panasonic Lumix G95 20.3MP Mirrorless Camera
D-LOG
DJI Mavic Pro / Mavic Pro II
Finally, EditSmart invites you to put it to the test the next time you shoot in LOG. If you have certain LUTs you'd like us to apply to your footage, feel free to upload them with your video files and we'll get it added! If you find that in shooting LOG your image looks a bit grainy, you might try shooting a one or two stops to the right to bring in more exposure. As long as you're careful not to blow out any highlights, we'll be able to bring the shadows back down in post for a really clean look. Enjoy shooting in LOG!